A blank wall can sometimes give an incomplete feeling to a bedroom. You can bring the blank wall to life by adding some colors to it in the proportion that pleases your eyes. Here are some ideas that you can steal for your bedroom and make it cheerful and happy.
1. Hang a Bohemian Style Tapestry Bursting With Joyous Colors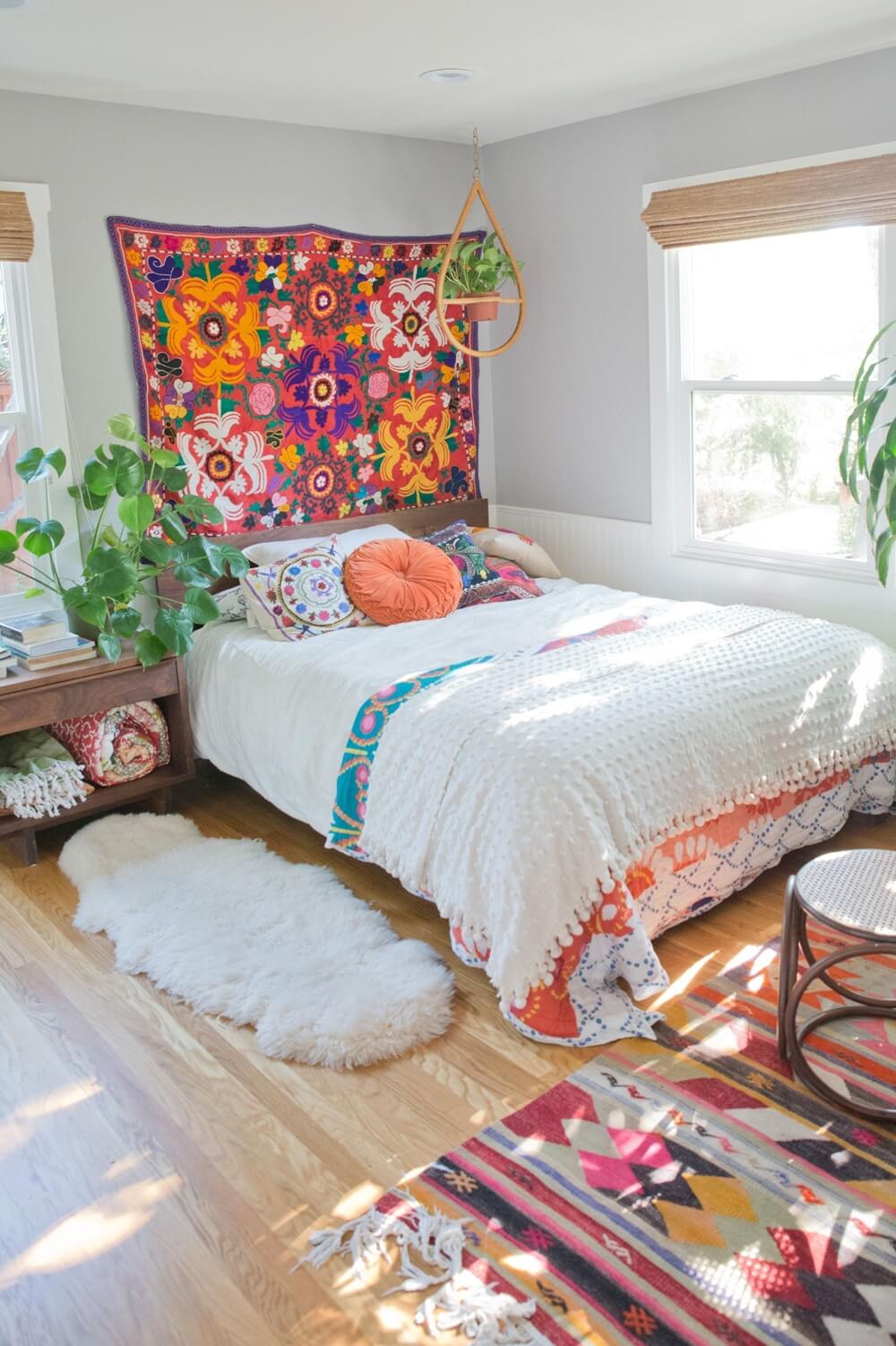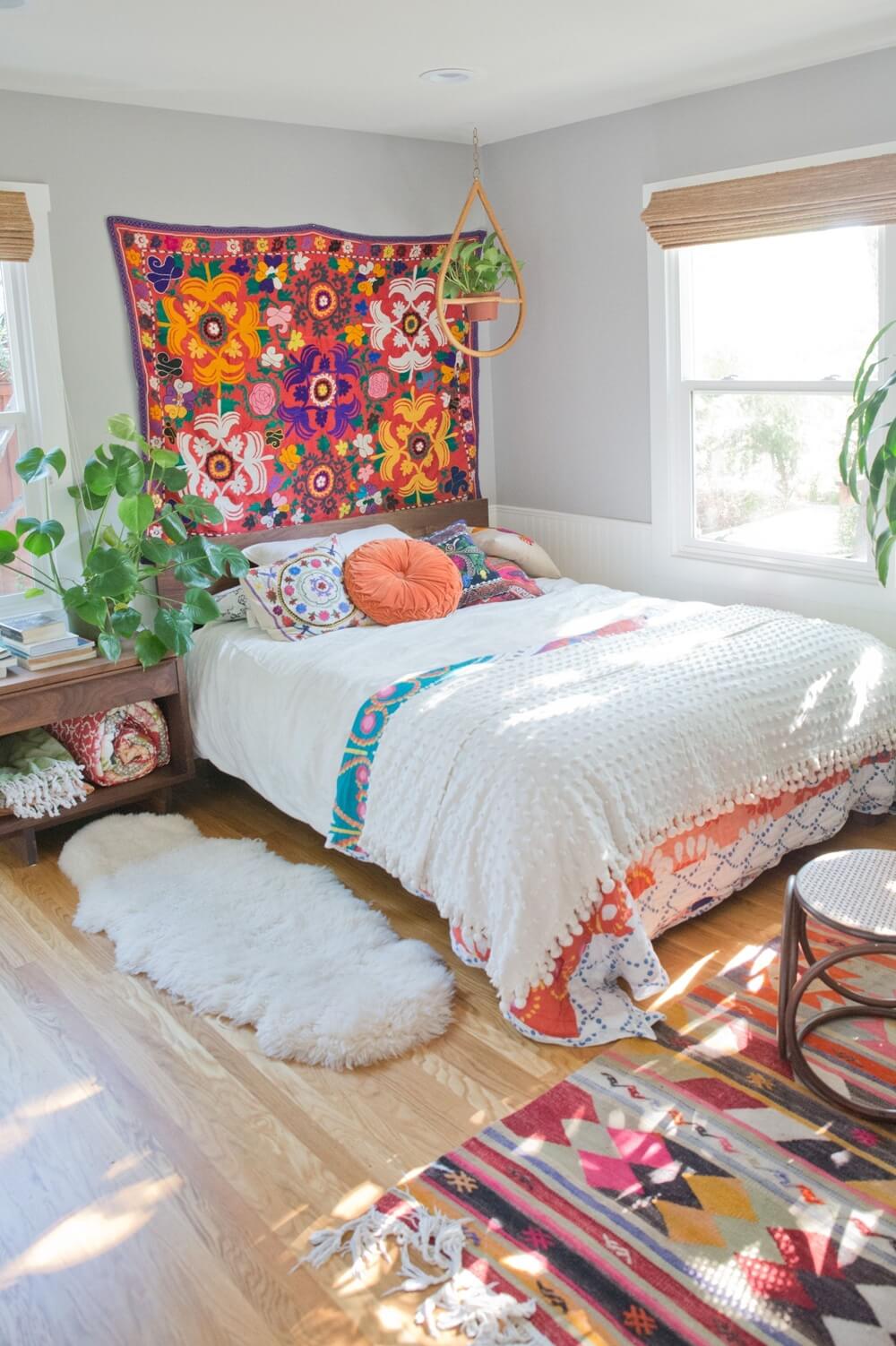 2. Paint Rainbow Stripes and Extend Them Towards The Ceiling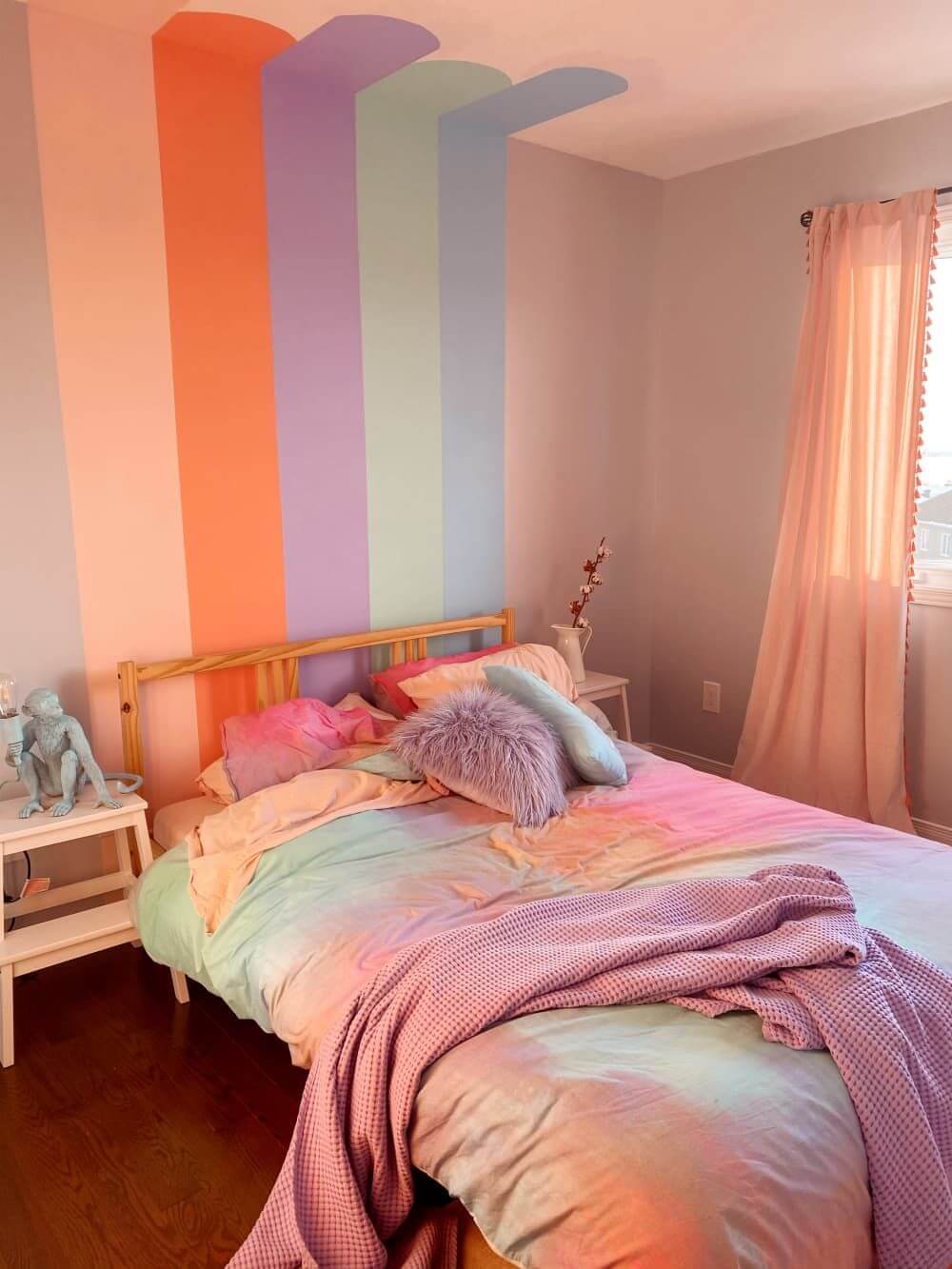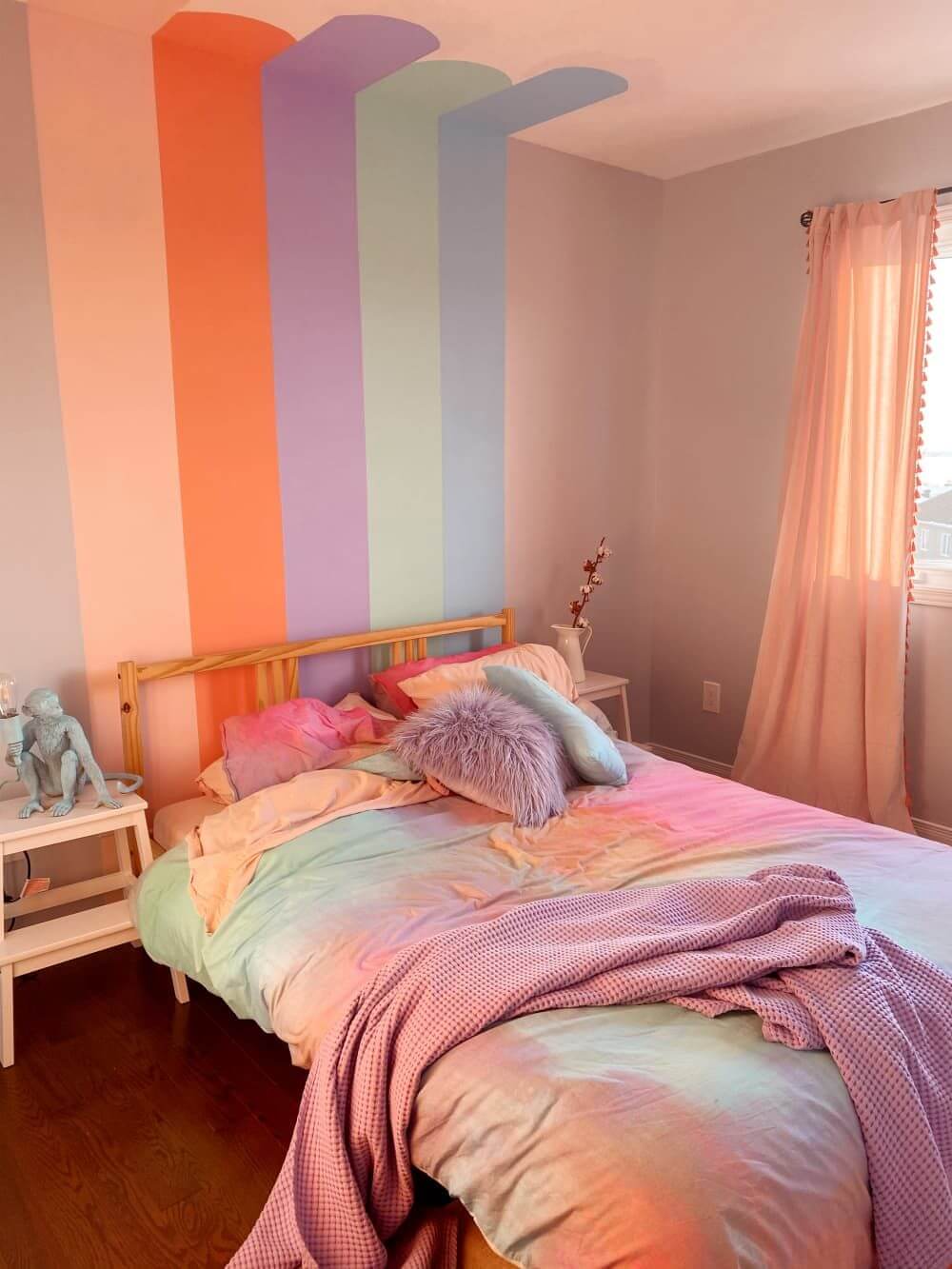 3. Cut Corkboard in Geometric Shapes, Paint The Shapes, and Mount Them Scattered Over The Wall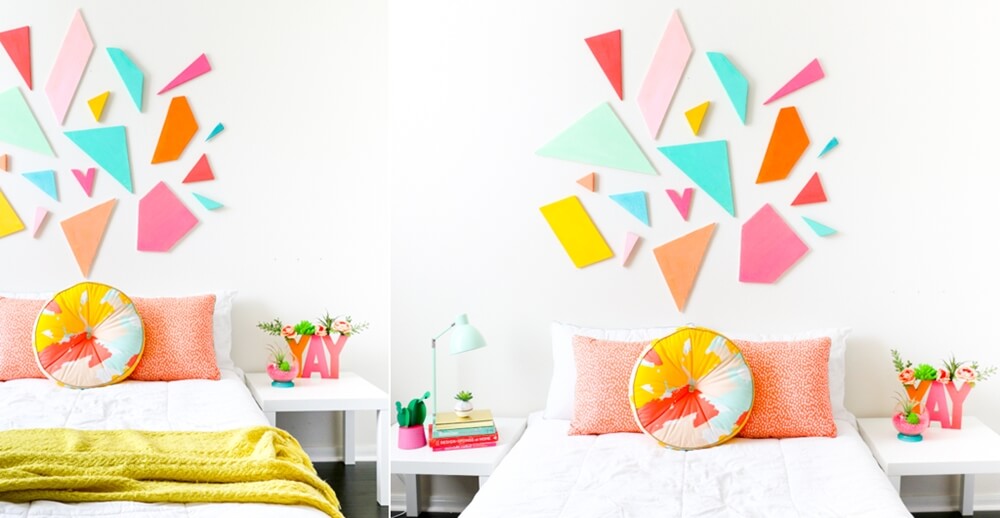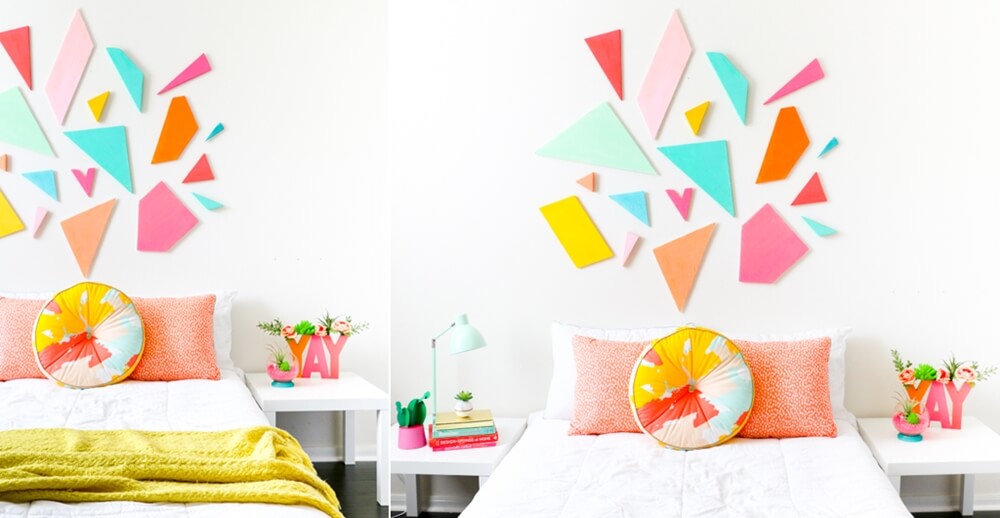 You can achieve a similar effect with many other materials such as wallpaper, colored scrapbook paper, fabric wrapped boards and more. Depends upon how creative you can get.
4. A Colorful Abstract Painting Above The Bed Will For Sure Bring Life to a Neutral Bedroom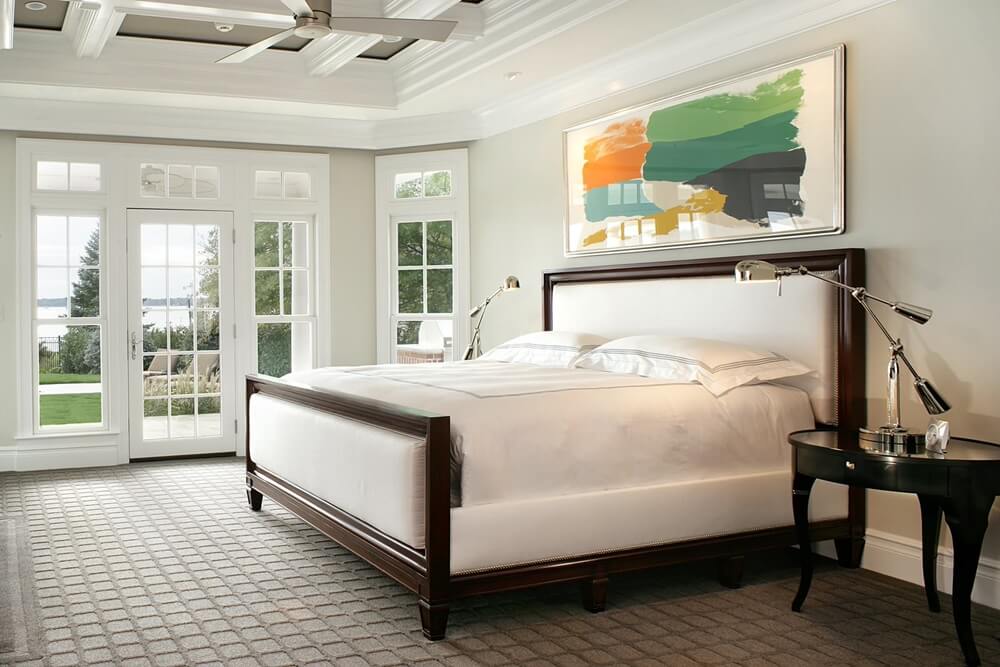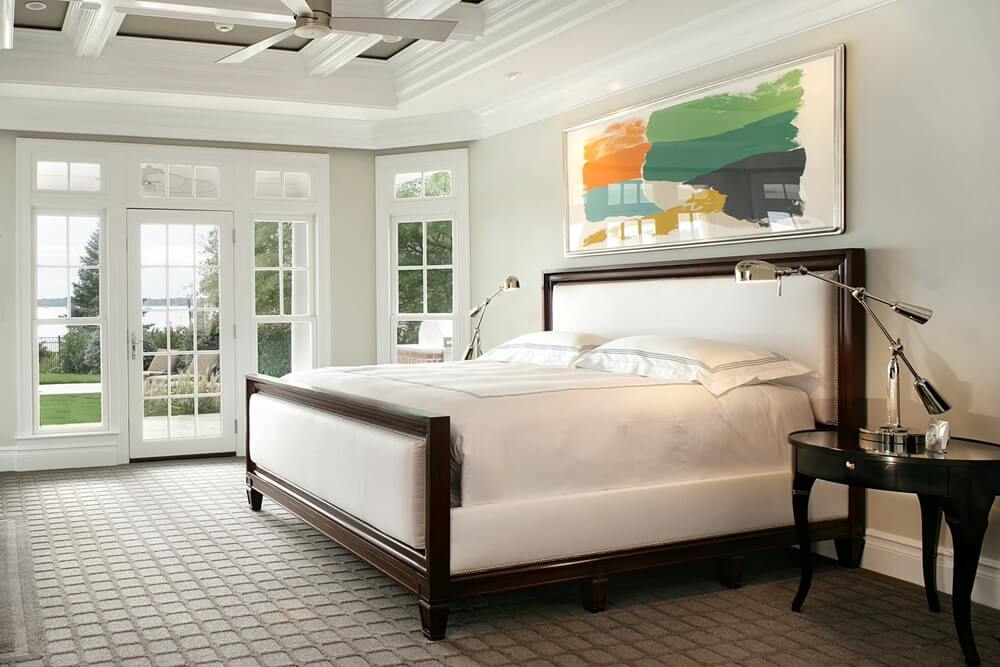 5. If The Bedroom Wall Has Niches, Paint Them in a Contrasting Color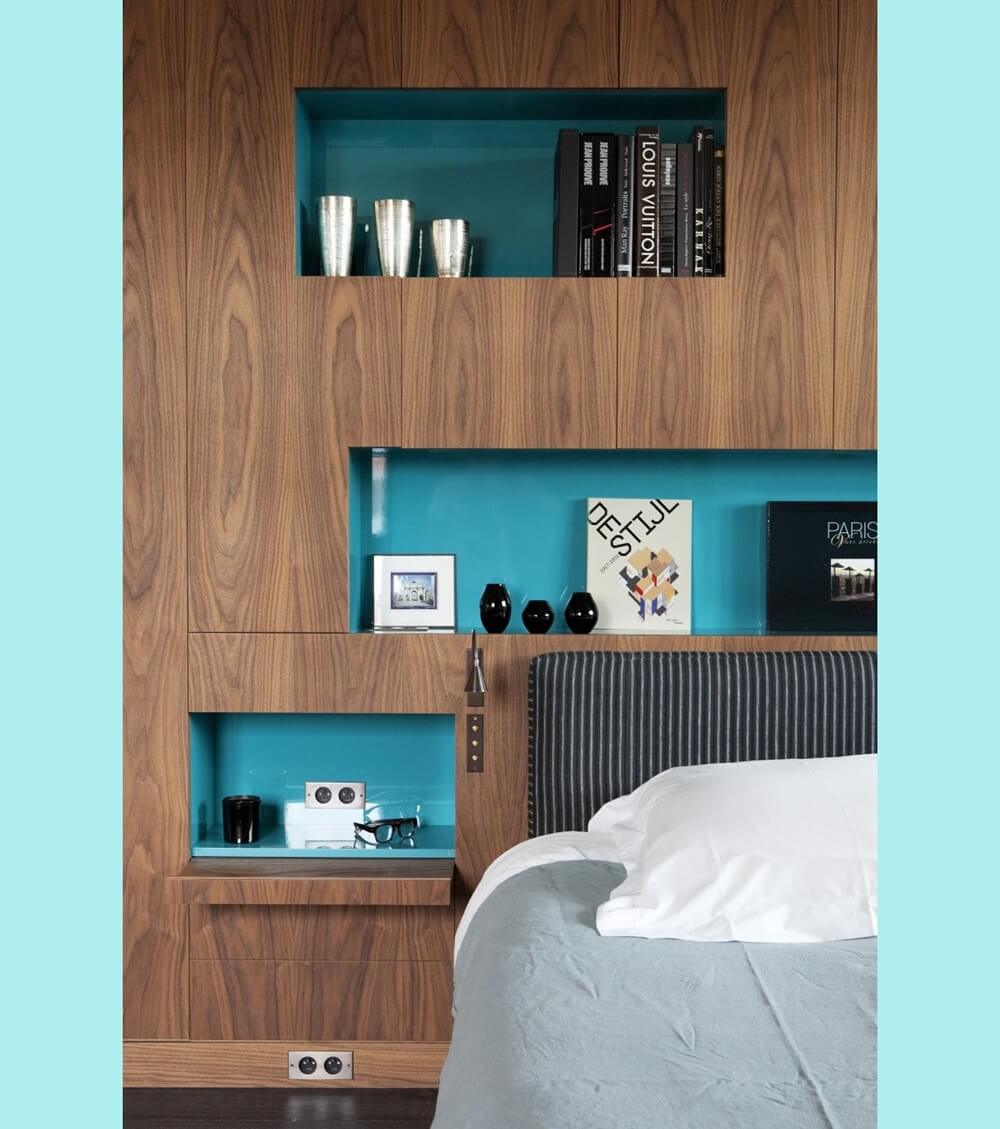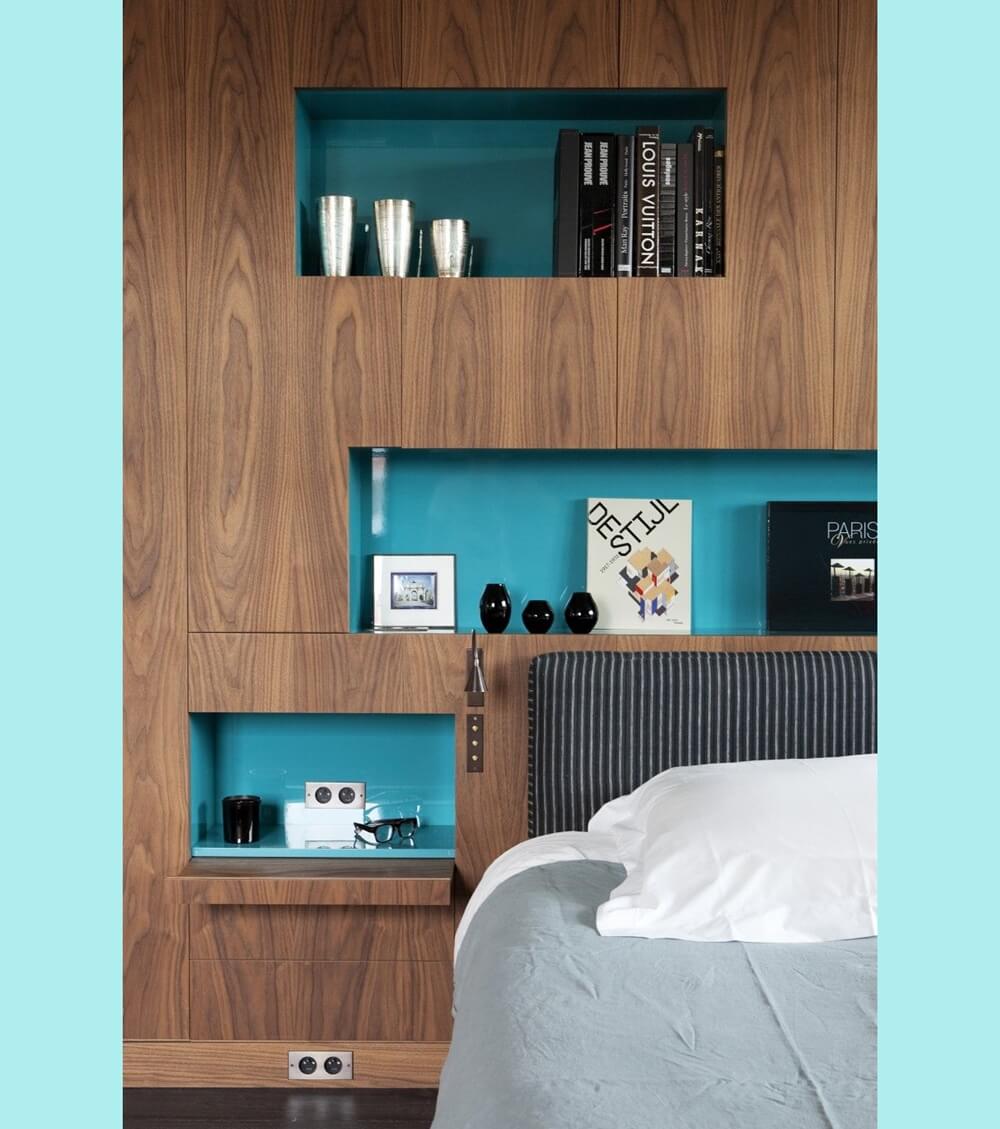 6. Cover The Wall In a Colorful Wallpaper with a Fun Pattern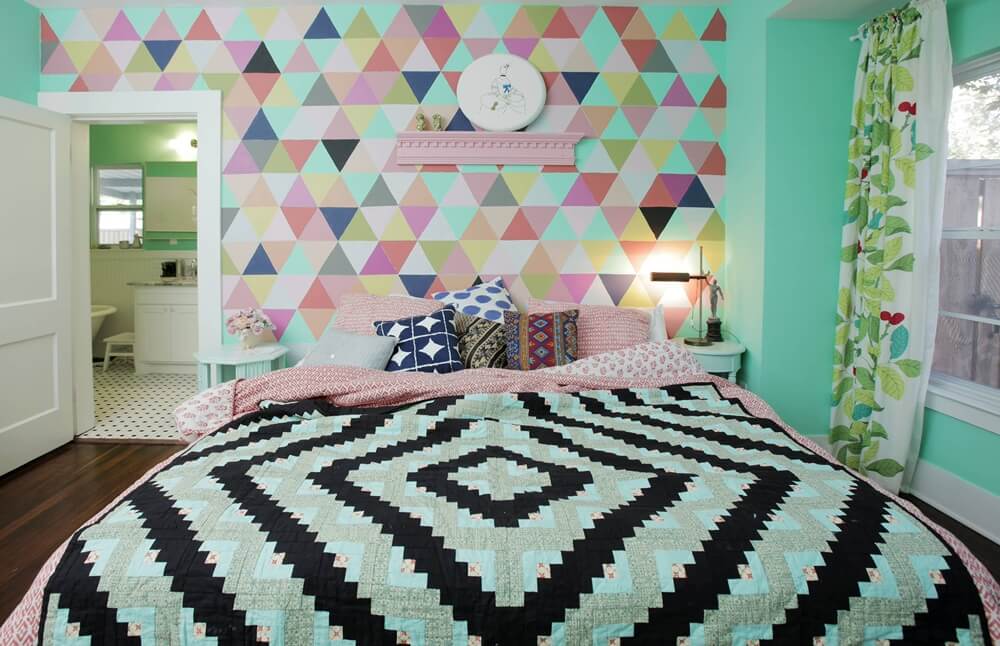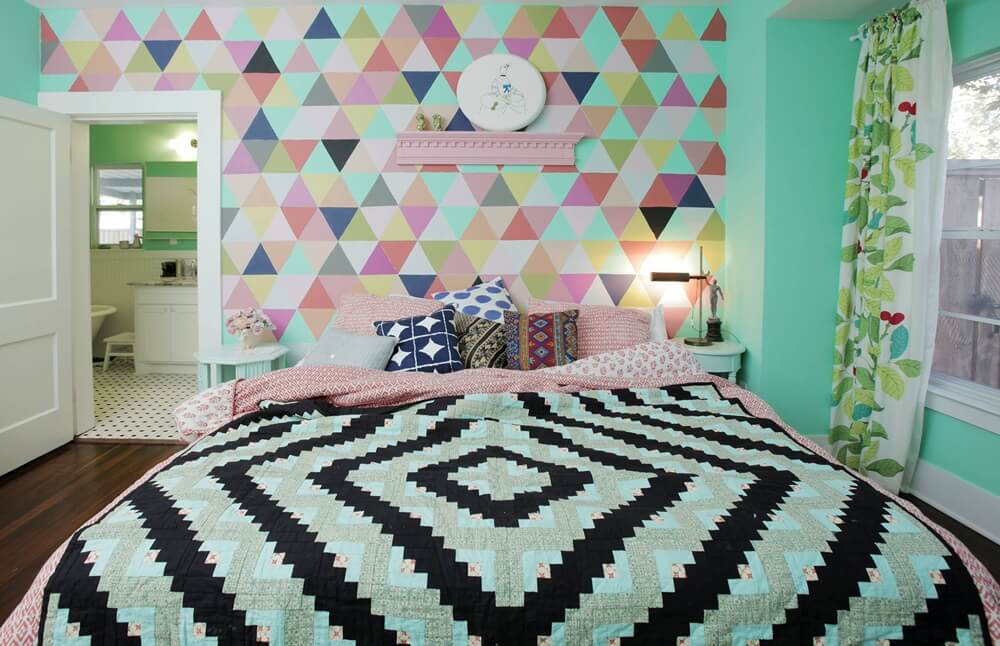 7. Paint Marble Patterns Over Fabrics and Then Frame Them in Embroidery Hoops


8. If You Like Doing Embroidery, You Can Make a Wall Hanging With Floral Embroidery Over a White Fabric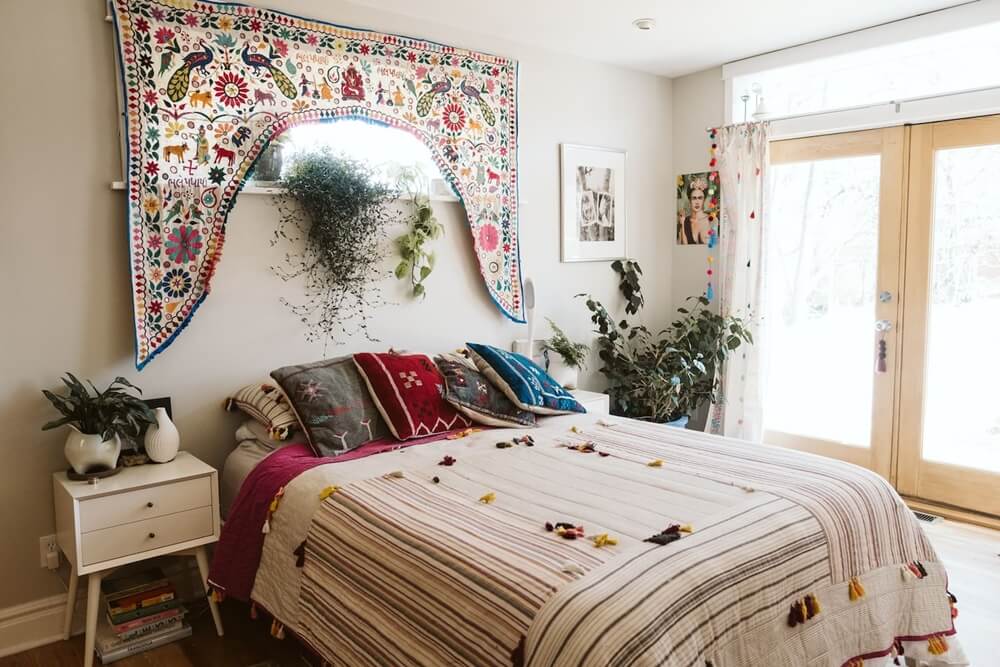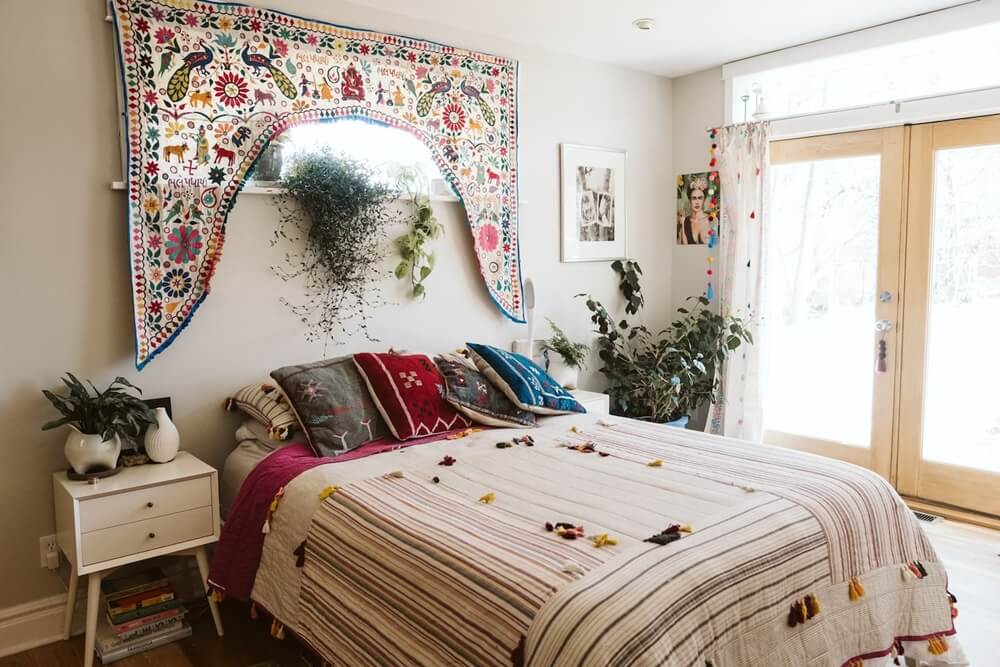 9. Paint The Wall Black or Charcoal Gray and Then Hang Colorful Ball String Lights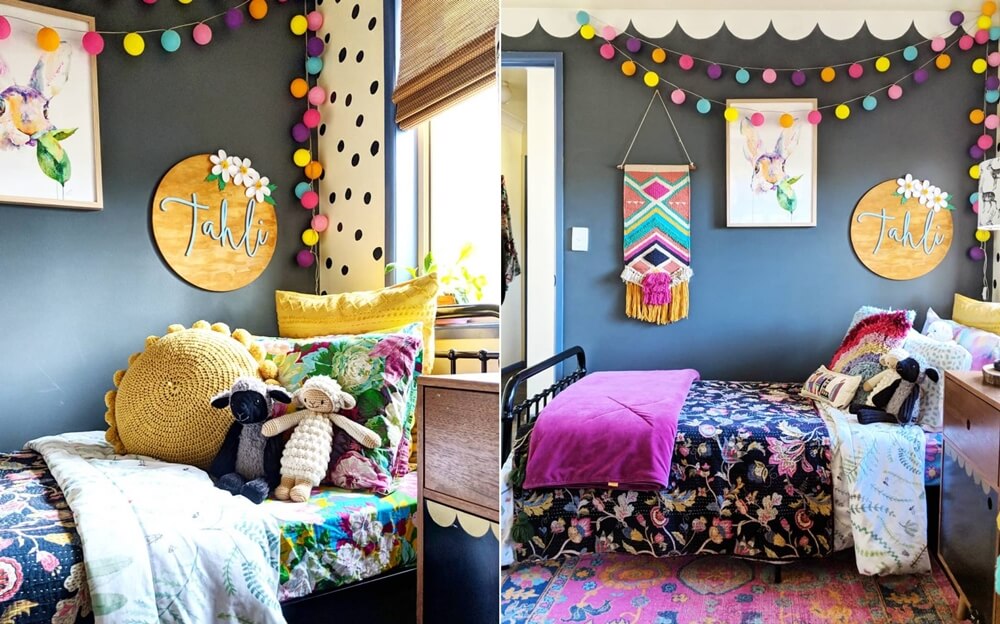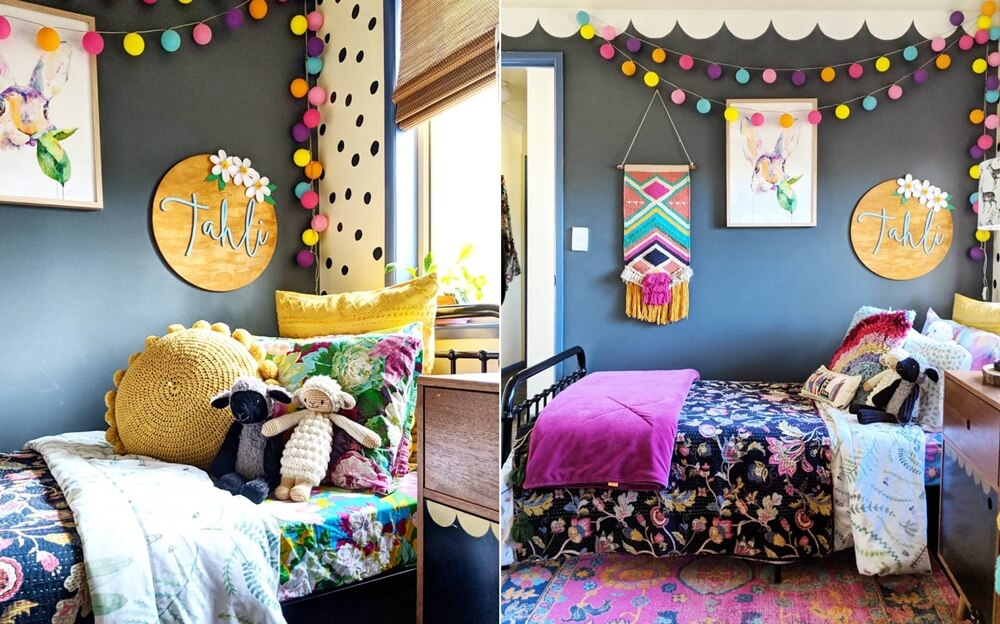 10. Paint a Large Shape on The Wall Or Do Color Blocking With Paint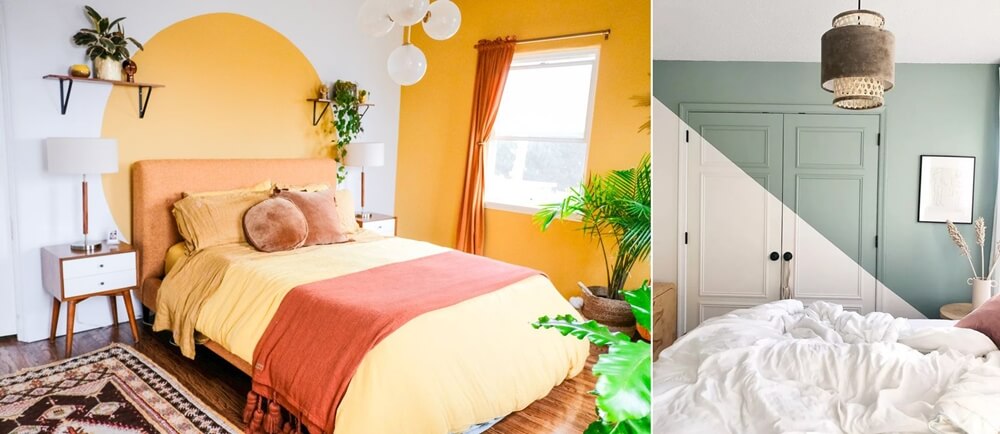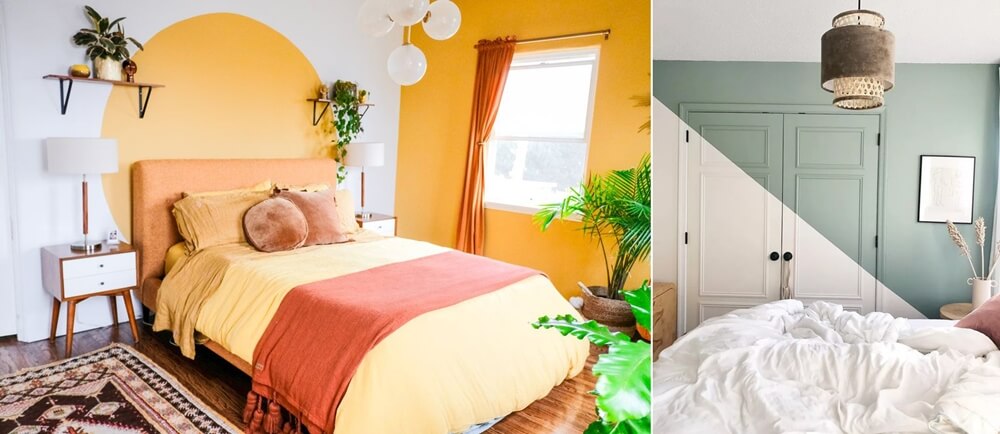 Credit : Source Post